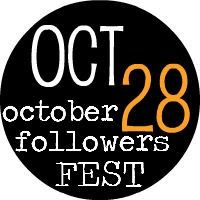 I am linking up with Casey Wiegand at
The Wiegand'
s for a delightful Fall Posting Spree.
I wanted to share a few of my family of two's (the third debuting in January) favorite Autumn traditions.
Caramel Apples
We triple coat Granny Smiths with may favorite candy - caramel - and then smash on whatever delicious treat we have laying around. One year it was chopped nuts, another it was crunched up Snickers Bars, mini-Chocolate Chips another, last year we crumbled Oreos and this year Reese's Pieces. Fall colors, juicy apples, and sweet peanut buttery lovin'... perfect way to start off the Haunting Season.
So what do you need?
2 of the biggest apples you can find
2 Popsicle sticks/tongue depressors
1/3 of a bag of caramels
2 Tbsp. water
Topping du jour
simple math for delicious results
Jam the Popsicle sticks into your giant apples (we used tongue depressors I had left over from making our Wedding Program Fans/Game Cards from last year) so they are halfway into your hugemongous apple.
Place apples on small sheets of wax paper.
Unwrap all those caramels. Feel free to eat a few so it feels worth the effort. Over medium-low heat melt with your water, stirring constantly. You must not burn the caramel!
When sufficiently soupy, roll/dip/dunk/drip/spoon that syrup of the season over the apples.
Let cool for just a few moments (these babies harden quick!) and apply handfuls of your topping all over it. Plop it down on the wax paper.
Cool in the refrigerator for about an hour.When you can no longer stand the wait, return to room temperature for about five minutes then DEVOUR.
You can save them in an airtight plastic container for a few days to keep the fun alive for several days.